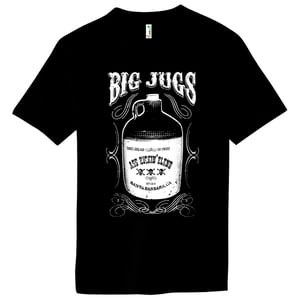 $

15.00
Our original shirt logo brought back by popular demand for a 2010 run!
It features a large jug in the middle with the words "Since Long Ago, 101 Proof at the top and "Ass Kickin' Blend" in the center. The bottom has the words "Bottled in Santa Barbara, CA."
Black shirt with white screening. Single pass screening for "vintage look."